We like a good bit of heat in our kitchen – there's nary a meal that satisfies us that doesn't include a hot pepper, sauce or flake.  Why shouldn't this need for spice skip our baking fun?
These Cajun spice cupcakes from Blunder Construction offer a nice bit of kick (or can if  used to happykatie household proportions) with cayenne pepper and chili powder.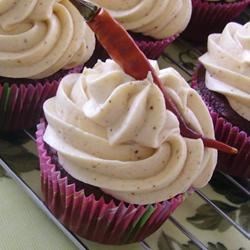 If you want something REALLY exciting, this is the way to go.  With 24 chili peppers, ground ancho chili powder and cayenne pepper – these spicy Cinco de Mayo cupcakes sound ridiculously perfect.    Top them with a bit of cooling cream cheese frosting, your mouth will be in heaven.
I love cupcakes, yes I do.