You guys know that I'm an official Nintendo Brand Ambassador (oh how I LOVE NINTENDO!!) and, now that she's a whopping 7-years-old and more aware of such things, Ella is growing an upstanding young gamer girl as well.
So let's channel that Nintendo love into something sweet and cupcake-shaped, shall we?  Behold:  Mario and Luigi cupcakes and accoutrements for your gamer nerd cupcake pleasure.
These Super Mario fondant cupcake toppers are quality and cute!  You can also find an edible Mario cake topper that comes with 16 stars to accentuate his awesomeness.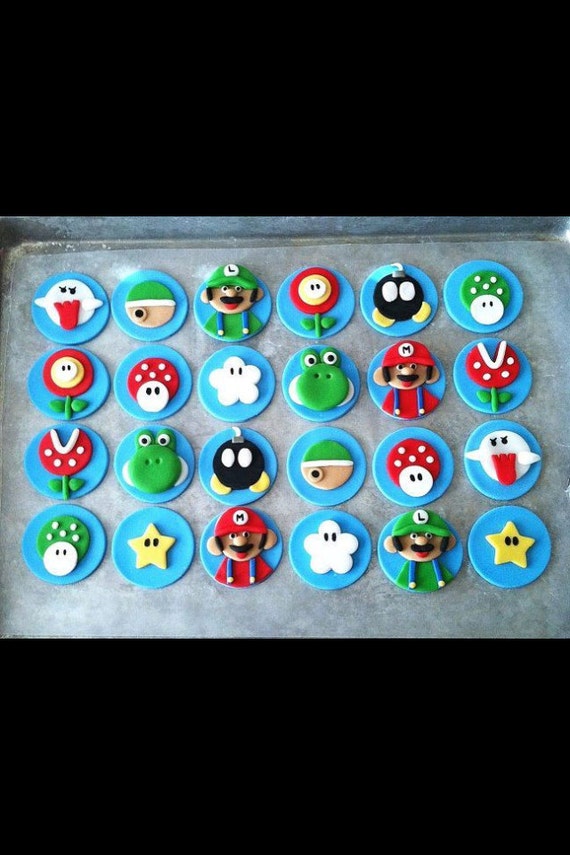 Want some 1-dimensional Super Mario variety?  These cupcake toppers give you the flat and fancy Super Mario fondant designs that every cupcake deserves.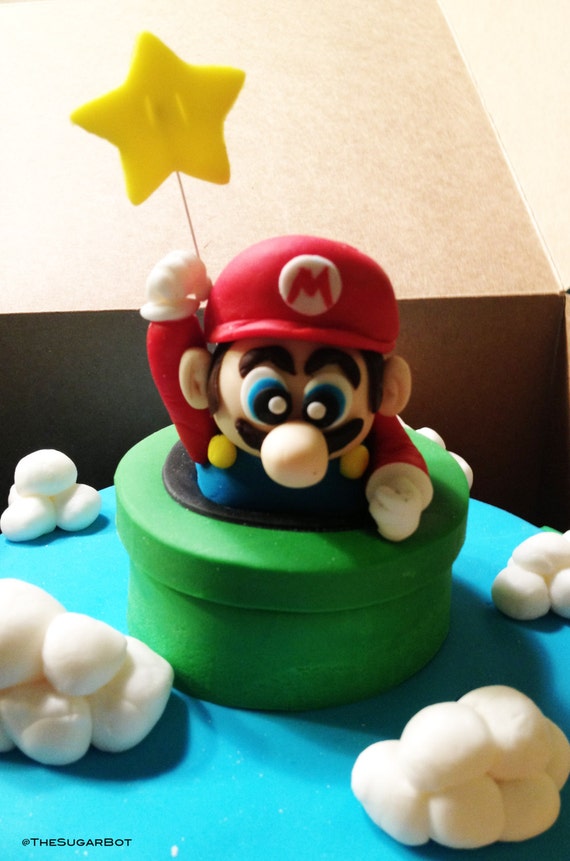 I'm not going to lie, this Mario in gum paste figure freaks me out a little bit (I think it's the eyes) – but he's still awesome!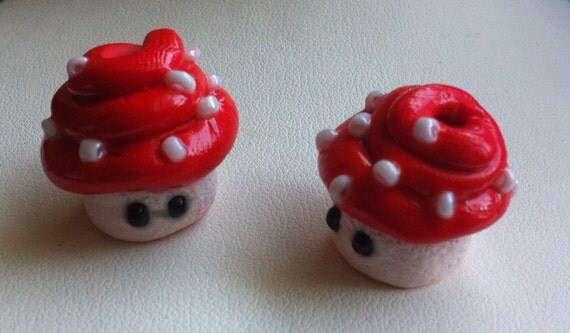 They're not edible, but these polymer clay cupcake mushrooms inspire a pretty simple Super Mario cupcake design, right?  Simple red icing (piped on generously) with sprinkles on the top, peel the wrapper and fondant (or food coloring marker) for the eyeballs.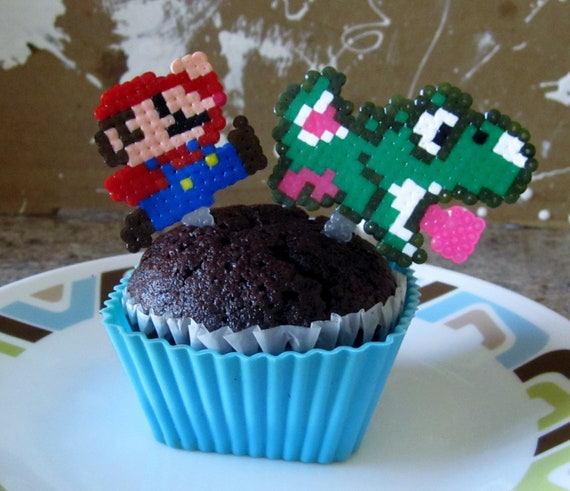 These pixelated Mario beaded cupcake toppers look fun and could probably be a cool craft project for your kiddos too.
Videos are helpful for the non-initiated in creating cupcake magic – here's a mushroom cupcake video tutorial that's super easy to follow.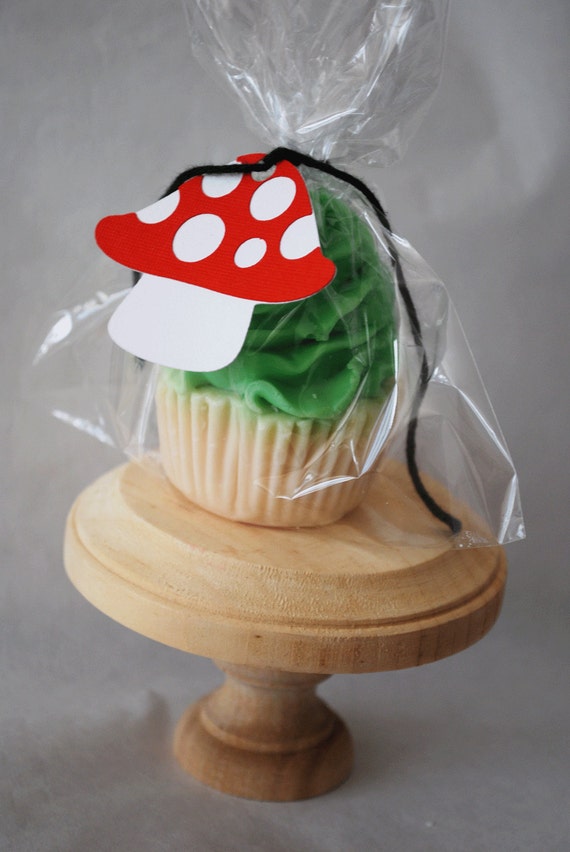 Or keep it even simpler with paper mushroom cupcake tags and a simple green icing to give out as gifts.
Any great Super Mario cupcake triumphs in your kitchen lately?