There's something about seeing and being near beauty that inspires awesomeness.  Have you ever checked out some of the amazing handcrafted instruments to be found on Etsy?  They make my eyes happy and my fingers itch to tickle some strings.
Just looking at this Ganesh mandolin above is like music.  It's delicate, original, a touch playful and is just begging to be held and played.  Like the fine instrument it is, there's just no bad angle to it – a masterpiece!
This handmade stand-up bass (made out of a snare drum and a cymbal) is a heavy metal take on an acoustic bit of musical awesomeness.  This is another one of those instruments that would look just as good embellishing your home as it would strapped over your shoulder.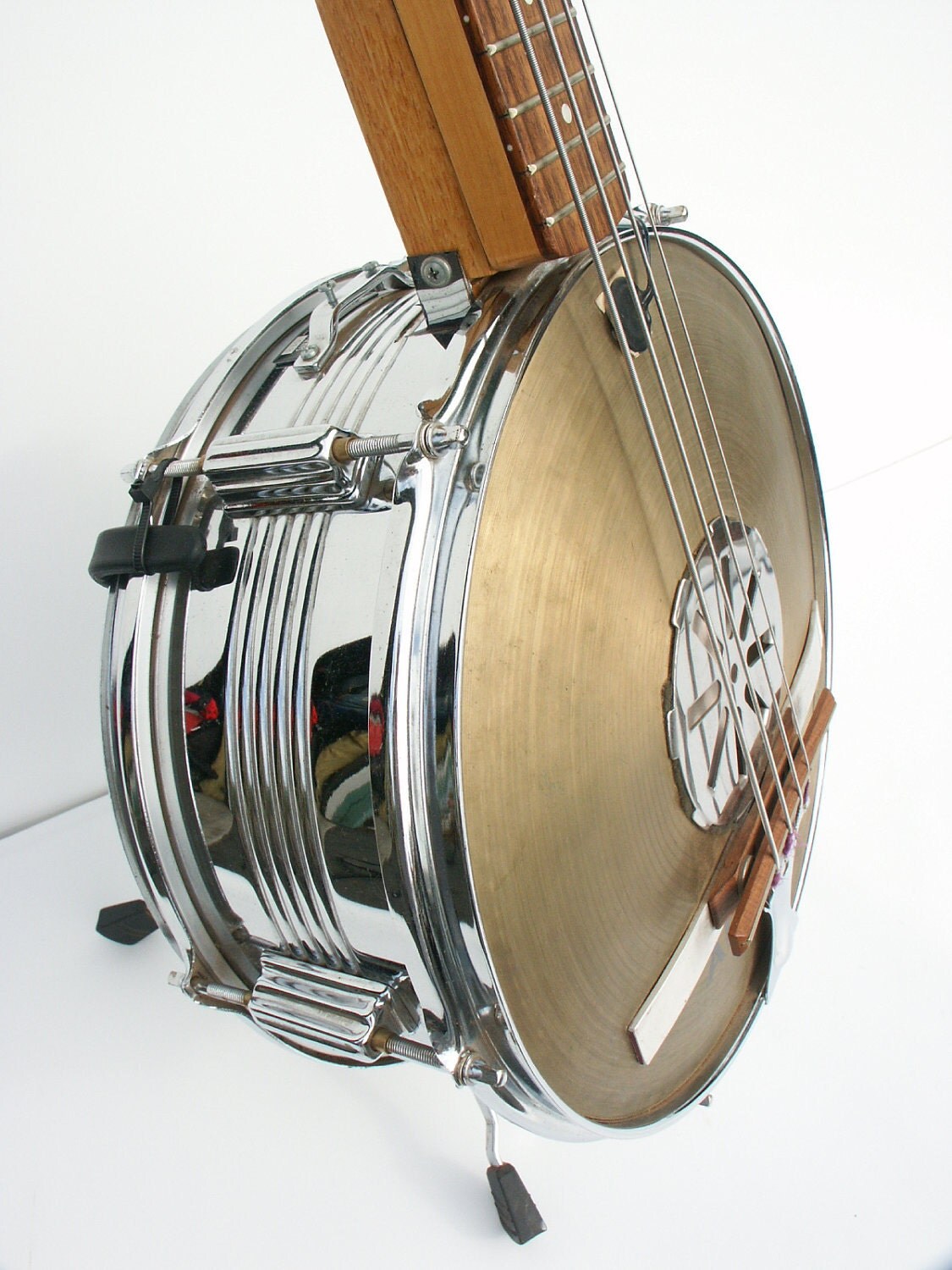 Another great re-purposed and re-built instrument is this quirky but beautiful cigar box mandolin.  There's a bit of a revival going on with the cigar box stringed instrument community (see some history here), you can find a musical cigar box to buy or plans to build your own because being musically DIY / crafty is kind of the most amazing thing ever.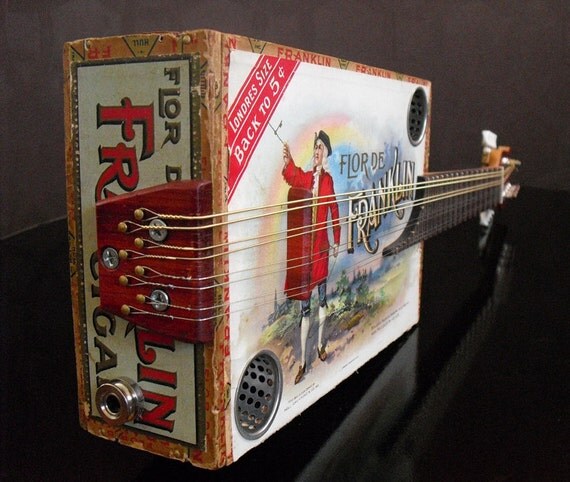 Thumb pianos (also known as kalimbas) are another one of those instruments that I'm just dying to have around the house to pick up and play.  I think this electric kalimba is pretty cool.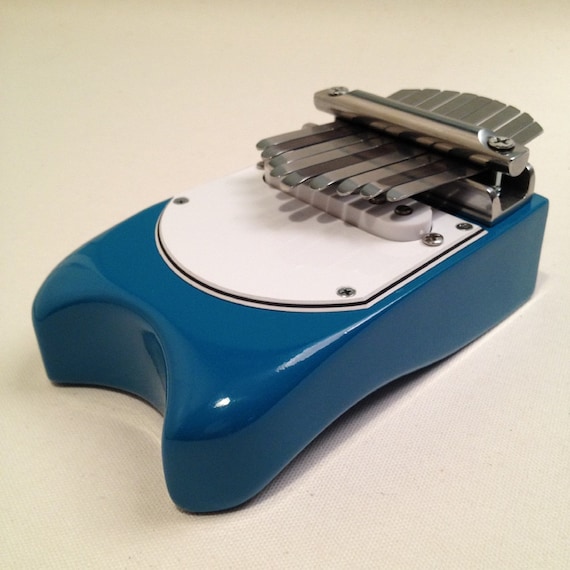 And of course, to play all of this great music – you have to be looking good too 🙂  Mandolin t-shirt, anybody?