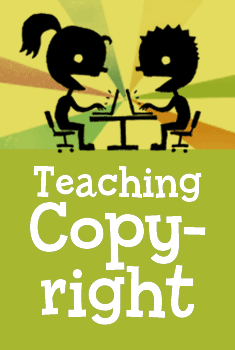 I've been an Electronic Frontier Foundation supporter for a few years now, if you haven't donated or read up on them recently today is a great day to do so!
Recently, the Copyright Alliance Education Foundation unveiled its
plans to disseminate a school curriculum titled "Think First, Copy
Later" as well as other intimidating educational materials produced by
the MPAA, RIAA, Business Software Alliance, and other content holders
to frighten students into believing that making copies is wrong.

EFF knows that the creators and innovators of tomorrow don't need
more intimidation. They need solid, accurate information to make smart
choices about how to use new technologies. That's why EFF launced the
free, Creative Commons-licensed "Teaching Copyright" curriculum and
website to help educators explore copyright issues in their classrooms.